TEB VS Online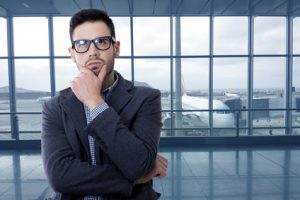 It is fairly common for a corporate company not using a travel agent, to rely on the internet to book their travel. However many companies choose professional travel managers because they recognise that using their own highly skilled employees to book travel arrangements means a loss in both productivity and revenue. While your colleagues (be it travel coordinators, business travellers or secretaries) are able to comparison shop using the internet there are distinct disadvantages to this.
Flexibility. Finding the cheapest fare is easy. Knowing where to look for cost effective tickets that are refundable, have minimal cancellation fees, or can be date changed is invaluable. Paying an extra £50 on a flexible fare is worthwhile if you can change the date for nothing (normal fee approx £100), or gain a full refund when cancelling (average business class ticket is £1400).


 

Website content/inventory. Quite often websites do not contain the whole array of fares available from an airline, (or the complete hotel/car hire inventory) or indeed all airlines that are available on a specific route. TEB staff are trained to look for special offers, seat sales, alternative routes and ITX fares. (ITX – is a fare which is only available when booking accommodation with a flight. The fares are more competitive and more flexible than a standard fare). It is unrealistic to expect your staff to be able to source all of these fare options.


 

Access to specialist deals. TEB will often have access to specific deals that are not available in the marketplace. Advantage Focus members for example have access to a range of nett fares especially negotiated for its members. TEB may also be able to negotiate specific deals for your company should you have enough business travelling on a specific flight/hotel chain etc.
On top of these key points, TEB have a number of other more obvious benefits over the internet:
Allow current bookers (secretaries, PA's or individuals) to concentrate on their primary role. 

Alternatives. TEB are also experts in rail, sea, car hire and hotel reservation. Sourcing these in conjunction (as well as alternatives) with air often allows access to cheaper rates.

Support if there are problems with the booking

TEB allows a 'hold' option

Payment online can only be made by the traveller's personal credit card

Recommendations and personal advice: TEB offer a 'One Stop Shop'

TEB can offer visa service, UK and international rail, car hire, chauffeur transfers, airport parking as well as no frills airline alternatives

Constructive fare pricing – "go 30 minutes later and save £x"

Central point of contact, key to streamlining your Business Travel
Tell us what you think. Have you used a travel agent for your business travel? What was your experience? Please leave your comments below.