Does a fully qualified professional manage your business travel?
Do you have peace of mind when you are travelling on business trips?
Our team of business travel specialists will manage all aspects of your trip so that you can focus totally on your business. It will feel that you have your own in-house travel department committed to getting the best value available for all your business travel requirements.
Here are some great ways TEB can manage your travel so that you can concentrate on your business.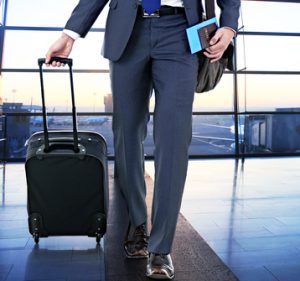 Time travels for everyone
Time is valuable and no matter how good the Internet maybe, it does take time to plan business trips online. We can seamlessly arrange your travel whilst you are in meetings or even in-flight, enabling you and your colleagues to devote time to other duties.
Value for money
True as it is we accept that not only does our service meet your needs, we have to demonstrate paying our transaction fees represents good value.
That is why we quickly get to know your colleagues and understand needs, making the best appropriate arrangements in compliance to your company travel policy.
Our latest technology tools assist us to search and reserve with thousands of suppliers to find the lowest fares so that your organisation can make significant savings.
Complicated is what we do best
If you're planning a multi-city trip with connecting flights and stopovers, we can find connections  that might not be found on the internet.
Technology has its perks
Technology has made it easier for us to book flights, accommodation and more. That's given us more time to provide an even more personalised service. We know our clients frequent flyer numbers, seat preferences and meals. We have extra time to negotiate special deals and upgrades for our customers. All of these benefits make the business travellers experience that much more comfortable.
Here's to flexible travelling
Being part of a large consortium TEB have access to fares that are not widely available, not necessarily the lowest fares but improved flexibility and availability, vital at busy times and for short duration trips.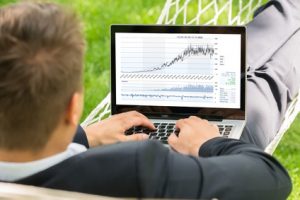 Is a hammock really a safety net?
And if something goes wrong, there's an emergency, or you need to cancel, TEB will be your safety net. In a time of need, there is no greater value than speaking with a real person. In any event TEB will help where airlines will not:
Last minute meeting cancellations
Visas not authorised
Travelling home early for an emergency
Natural disaster
The future of travel                                                                                                                                               
As technology continues to advance, so do we. Our aim is to make your life as easy as possible by keeping up to date with technology so that you can have all your travel arrangements in the palm of your hand.
Tell us what you think. Have you used a travel agent for your business travel? What was your experience? Please leave your comments below.