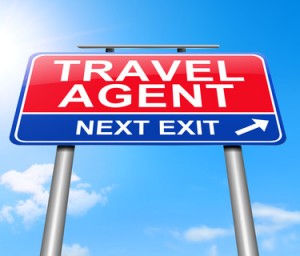 It has been 10 years since the demise of high street travel agencies 🙁 when major airlines slashed commissions paid to agents and consumers took control of booking their own travel via the internet to save money.
Today the same consumers have returned to the high street looking for a travel agent, only to notice that they are no longer there! Why are they returning? Well amongst many reasons they are fed up with arranging travel online with booking tools which have become too confusing, increases in extra charges and far too much small print. Fortunately, booking with a travel agent should alleviate most of the pain and aggravation so that you can enjoy your holiday without worry.  
The best part is that although travel agents do have service charges, overall they can save you a lot of money.
5 great Reasons to start using a travel agent in 2015
Time is money
From Planning a short business trip to a family holiday, researching, reading the fine print, looking for hidden charges and piecing everything together is a very daunting task and takes time that could be invested somewhere else. Travel agents have tools to finalise all the details a lot faster. After all who wants to spend an hour trying to get through to an airline on a premium rate number to track lost luggage or ask a simple question.
You need a tailor made trip 
Not all holidays can be googled, some are more complicated and require expert planning and more attention to detail that you will not find on the web. From helicopter rides up Tiger Mountain or travelling with special needs passengers, these trips need to be hand made because internet tools are limited, not to mention confusing.
           3. Travel agent knowledge
No matter how well travelled you are, talking to an agent can open up new horizons. With all the travel training and personal and customer travel experience the agent can be a real blessing  and suggest travel ideas that you may have not yet considered or though is even possible
   4.   Accessing the agents network 
Most travel agents belong to large consortiums that have bulk buying power and can very often be competitive to internet prices. Travel agents may also have hotel contacts to squeeze you in a room when there are none available.
You want a safety net in case things go wrong.
When things go wrong we all need someone to talk to and not an auto response message "we will contact you within 24 hours".
Talking is better than clicking 🙂 
 There are many more reasons to use a travel agent but the bottom line is agents can provide you with more free time, less disappointment and they are easier to talk to.  A personal service to meet your needs without countless hours in front of a computer.