Ever found yourself standing at St Pancras station with time to kill?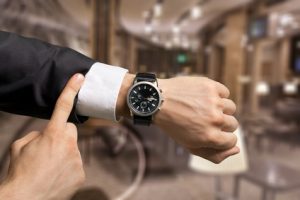 Here you will discover a handful of exciting attractions just outside the railway doors that will make waiting for your connecting train a little less painful. Many commuters who arrive into this bustling London train station will be too worried about rushing to reach their seat on the Eurostar, so they choose not to venture out into the surrounding area.
But outside of the station, onto the streets of Kings Cross, locals and business travellers will unite over the range of exciting attractions on offer. After a long journey, if you are looking for a decent meal that doesn't consist of a pre-made sandwich, there are ample of restaurants to tickle a range of taste buds.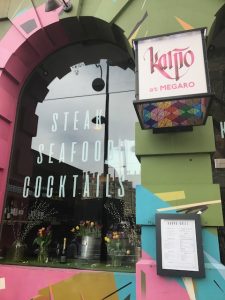 On Euston Road, you can find Karpo, serving up an Anglo-Italian menu; and Plum and Spilt Milk on Kings Cross St serves a diverse and exciting modern British menu in a railway themed dining room.
After a long day, you may need something a bit stronger before you catch your connecting train, so head to Searcy's Champagne bar for a glass of sparkling. The best part about sitting at Searcy's with a well-deserved glass of champagne is that you can watch as your train arrives at the platform.
For those with a longer waiting time for their connecting train, sitting in a restaurant may seem like a waste of valuable time. If getting onto the streets of London and doing some sightseeing is more your thing, there is plenty to do around Kings Cross. There are two squares nearby to visit; Pancras Square has a grassy area to lie back and enjoy the sun, while Granary Square has an impressive water feature to marvel at. Filled with choreographed fountains that contain 1,080 water spouts operating from 8am – 8pm daily and that lit up at night, the square is also home to the House of Illustration.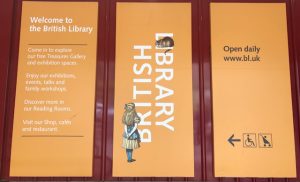 If fine dining and impressive water displays are not your cup of tea, there's always the British Library to impress the most unimpressed of visitors. Opened in 1998, the British Library is the national library of the United Kingdom and the largest library in the world with the number of items catalogued.
Have you ever killed some time near St Pancras waiting for a train? Which attractions did you visit? Please leave your comment below.